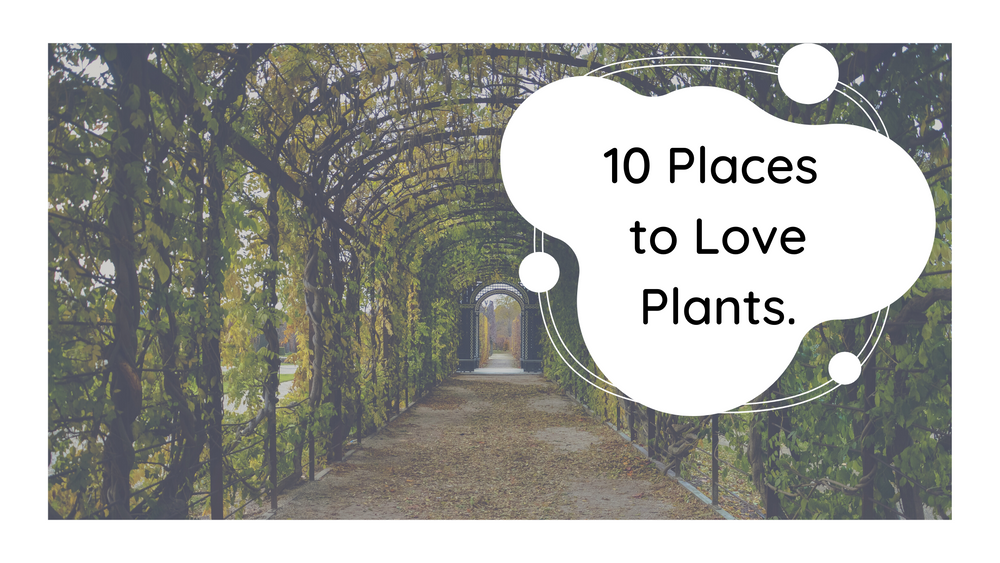 Here are our ten ideas for places to find plants in the UK. A love of the natural world often includes a fascination with plants. Trees, shrubs, herbs are all important parts of our culture and history. Here are ten suggestions for places you can enjoy all the wonderous plants the UK has to offer.
Top Five Ideas…
National Memorial Arboretum – this is huge outdoor site run by the Royal British Legion in Staffordshire. It contains hundreds of memorials – each unique – as well as visitor centre, children's trail and you can take the dog too. It's free to enjoy, however there is a charge for parking and currently tickets have to be booked in advance. There are many trees, flowers and natural features to enjoy on your walk around this captivating space. Find out more at www.thenma.org.uk.
TimberFest – this annual celebration of trees takes place in the National Forest, Leicestershire. This year it is from 2-4 July. There are day tickets or you can camp and stay for the whole weekend. The aim of the Festival is to explore a living woodland and learn more about it, there are also crafts, workshops, stalls and entertainment. They are active on social media and you can also use their website www.timberfestival.org.uk.

Chelsea Flower Show

– perhaps the most well known event to enjoy plants in the world, and planned for September this year. The Royal Horticultural Society do have other sites too that you can visit. For information about their current ticketing system and a new garden opening in Bridgewater check out www.rhs.org.uk. Their website also has lots of useful and practical information about looking after plants.

Kew Gardens

– the Royal Botanic Gardens at Kew or Wakehurst are a wonderful way to travel the globe in one place. With their famous hot houses and rare plants you can explore for a whole day. www.kew.org.

The Tree Council

– this national organisation keeps a list of 50 remarkable trees, you can search on their map HERE to see if there is one near to you, or if you are travelling close by. The list could be a fun 'bucket list' to work your way through? www.treecouncil.org.uk.
And Five More!
National Garden Scheme – this is an exciting way to find smaller or private gardens that are only open on selected dates. Each year there is an Open Garden week, but some are also available for bookings throughout the year. Funds raised from garden visits go to Hospice UK. Their website is very accessible www.ngs.org.uk
Walled Gardens – if you prefer the more practical delights of a kitchen garden, you can search for a Walled Kitchen Garden to visit HERE. www.walledgardens.net.

Physic Gardens

– to discover more about the medicinal use of plants and herbs you might enjoy a Physic garden. The most famous is in Chelsea, London. However, there are many more around the UK if you do a quick internet search.

Mazes

– Hampton Court Palace has one of the oldest and most famous hedge mazes, but there are many more to discover. This can also be a good way to introduce children to the diversity and history (and fun!) of plants and trees. You could also search for sunflower and maize mazes that appear during the Summer.

Love Local

– you can also learn more about your local environment by checking on local council websites for managed woodland, open parks and other areas e.g. a reservoir, that may make for a lovely walk. The British Heart Foundation have a useful list of woodland walks around the UK HERE. Speaking to friends and neighbours can also add to our local knowledge. It can be tempting to always stick to the walks we know and love, but trying something new might also be fun!