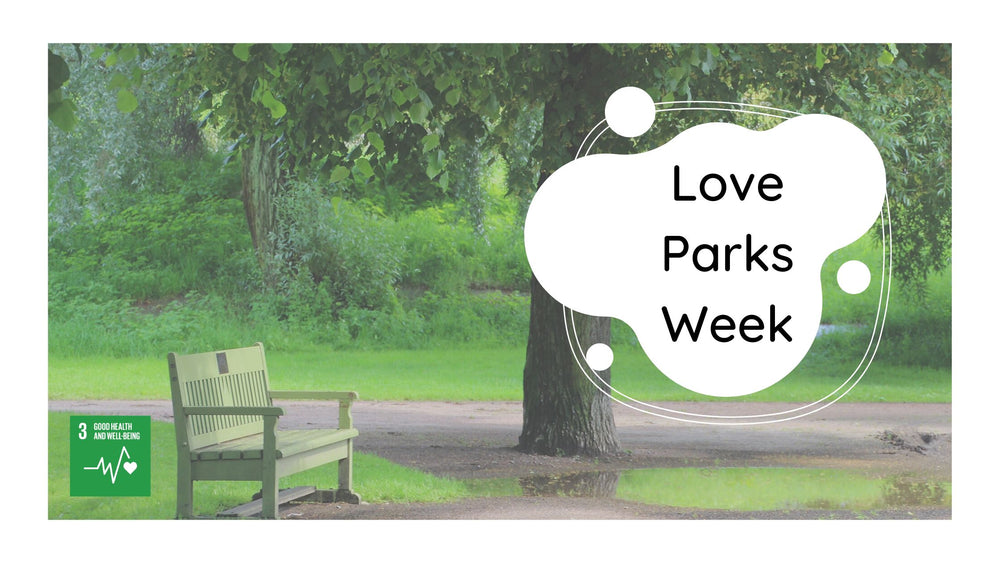 Each year Keep Britain Tidy organise Love Parks Week, a chance for us all to fall in love with our local parks again. 
It's also an opportunity to explore and find some new parks either in your local area. or while away from home over the Summer. 
Green spaces, even very small ones, are hugely important for our eco system. They host grasses, hedges and trees for wildlife and usually something for us humans too. 
When using parks always remember to take litter home, or dispose of it carefully. This is especially important with dog poo - which can be toxic as well as unpleasant for other park users. 
In many beautiful places people can be tempted to scatter the cremated remains of their loved ones, celebrating a connection with that area. However, the science shows that ashes can have a significant harmful effect on plants and soil, so we don't recommend scattering. You can read more about the issues on our How It Works page. 
This year the focus of the week is to support women and girls to feel safe using parks more. You can find out more in their latest blog post Keep Britain Tidy calls for action to help women and girls feel safe in our parks as Love Parks week begins | Keep Britain Tidy
Do share any local parks you volunteer to keep tidy, or are especially proud of. Maybe you've recently found a new one that is a little off the beaten track? We love to hear from our friends and followers on our social channels...