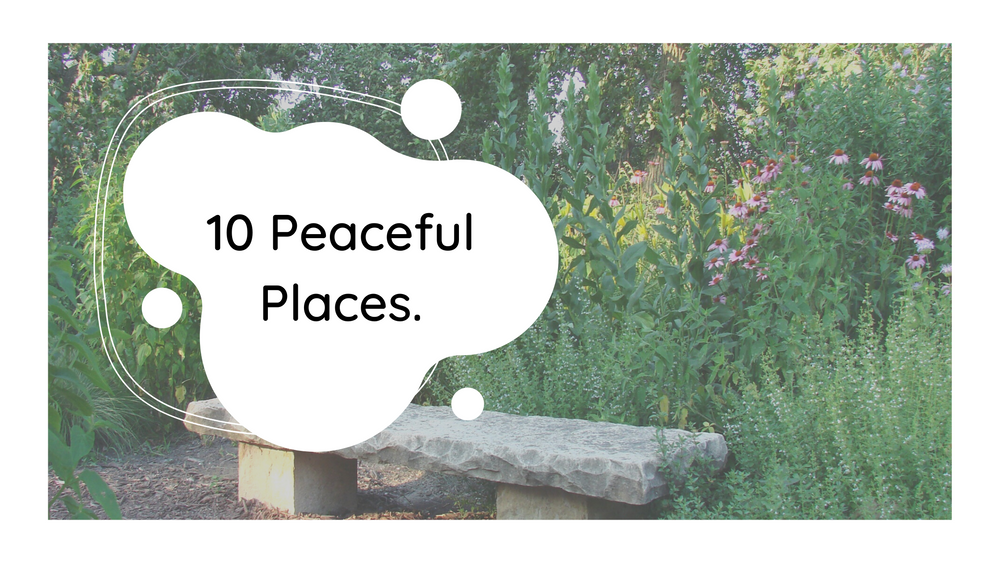 After the success of our
round up of places to find plants
, we are sharing 10 Peaceful Places. Hopefully, they will inspire you to take time for peaceful and beautiful outings to connect with nature.
Check first…
Before travelling it's always good to check for local events or celebrations, for example the annual Well Dressing in Derbyshire, it would be a shame to miss something by one day. Also consider the time of year, while the weather in the UK is always unpredictable, some places are best seen in the sun or snow.
Yorkshire Sculpture Park – a large area with an interesting mix of sculptures and special exhibitions. https://ysp.org.uk/
Lost Gardens of Heligan – a restored garden and water gardens, 'lost' for many years https://www.heligan.com/

Nottingham Contemporary Art Gallery

– any art gallery would work! Find a smaller local venue and walk in the quiet galleries. https://www.nottinghamcontemporary.org/

Burghley House & Garden of Surprise

– a stately home with beautiful and surprising gardens… https://www.burghley.co.uk/

Formby Beach

– an often overlooked beach, if you love the sound of the ocean then find your nearest coastline and off you go. https://www.nationaltrust.org.uk/formby
And five more!
Eyam Village – small villages dotted all around the UK offer tranquil walks and often some history too. Eyam Village in Derbyshire is famous for stopping the plague, each house had a little plaque to honour those who sacrificed so much. https://www.eyamvillage.org.uk/
National Trust/English Heritage properties – you can't go wrong with a good ruin or beautiful woodland. If you have an annual membership, don't forget to use it to the full. Even the most popular places usually have enough land that you can find a peaceful walk (and they have good tea rooms too!).

National Memorial Arboretum

– this large, open air park with so many memorials offers a very peaceful and interesting day out, it's also free. https://www.thenma.org.uk/

The Sculpture Park, Farnham

– another beautiful sculpture park, mixing art and nature is good for our wellbeing… https://www.thesculpturepark.com/

Powys, Wales

– voted the Best Place for Peace and Quiet, so it's a fact. You can find the other contenders here.

Quick tips
What each of us find peaceful can be different, usually we mean quiet! Knowing whether you are a tree or a waves person will help you to find the perfect spot for reflection.
Visiting out of season can make a very busy tourist area more manageable, or trying a moonlight walk or watching the sunrise.
Wherever you find your peaceful places, take some photographs or record the sounds. Then you can go there again in your imagination.